Health
CDC: Schools Requiring Masks Had Lower Infection Rates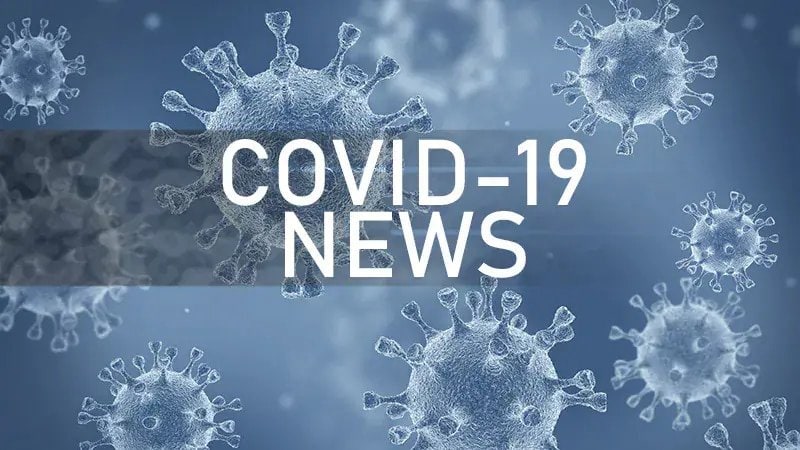 Editor's note: Find the latest COVID-19 news and guidance in Medscape's Coronavirus Resource Center.
As face mask rules are loosened across the nation, a new report says that Georgia elementary schools that required teachers and other staff members to wear face coverings had much lower rates of coronavirus infection than schools that didn't have the requirement.
Schools that required masks had a 37% lower infection rate and schools that improved ventilation by opening doors and windows and using fans reported a 39% lower rate, the Centers for Disease Control and Prevention said in its Morbidity and Mortality Weekly Report.
The CDC said 169 elementary schools in 47 Georgia school districts took part in the survey from Nov. 16 to Dec. 11. Schools with 100% virtual learning were not included in the study. The percentages were arrived at by adjusting for county-level incidence of COVID cases.
Only about 12% of schools invited to submit data did so, and all COVID cases were self-reported. Georgia never required adults to wear masks in schools, but some school districts did.
The report was released as infection rates drop and face mask rules are relaxed for all parts of American society, including schools. The CDC recently said fully vaccinated adults don't need masks for most indoor and outdoor activities.
Texas Gov. Greg Abbott and Iowa Gov. Kim Reynolds cited personal liberty as a reason for signing orders this week that prohibit mask mandates in public schools.
"We can continue to mitigate COVID-19 while defending Texans' liberty to choose whether or not they mask up," Abbott said in a news release.
"The state of Iowa is putting parents back in control of their child's education and taking greater steps to protect the rights of all Iowans to make their own health care decisions," Reynolds said in a statement, according to Iowa Public Radio. "I am proud to be a governor of a state that values personal responsibility and individual liberties."
But some health professionals say it's too early to make that move.
Aaron Milstone, MD, a professor of pediatric infectious diseases at Johns Hopkins, told NPR that dropping school mask requirements endangers students.
"Until vaccines are eligible for all children, it's hard to abandon the practices that we know work the best to prevent the spread of COVID," he said.
The FDA recently approved the Pfizer vaccine for vaccinations in children 12-15 years old, but not for elementary school aged children.
The CDC said the findings support continued mask usage in schools.
"Mask requirements for teachers and staff members and improved ventilation are important strategies in addition to vaccination of teachers and staff members that elementary schools could implement as part of a multicomponent approach to provide safer, in-person learning environments," the MMWR said.
Sources
CDC. "Mask Use and Ventilation Improvements to Reduce COVID-19 Incidence in Elementary Schools — Georgia, November 16–December 11, 2020"
https://www.cdc.gov/mmwr/volumes/70/wr/mm7021e1.htm?s_cid=mm7021e1_w
Texas governor. "Governor Abbott Issues Executive Order Prohibiting Government Entities From Mandating Masks"
https://gov.texas.gov/news/post/governor-abbott-issues-executive-order-prohibiting-government-entities-from-mandating-masks
Iowa Public Radio. "Iowa Governor Signs Law Immediately Banning School Mask Requirements"
https://www.iowapublicradio.org/state-government-news/2021-05-19/iowa-lawmakers-pass-bill-banning-school-mask-requirements
NPR. "Schools Are Dropping Mask Requirements, But A New CDC Study Suggests They Shouldn't"
https://www.npr.org/2021/05/21/999106426/schools-are-dropping-mask-requirements-but-new-cdc-study-suggests-they-shouldnt

Most Related Links :
Business News Governmental News Finance News

Need Your Help Today. Your $1 can change life.
[charitable_donation_form campaign_id=57167]