Health
FDA Approves Finerenone for Slowing CKD in Type 2 Diabetes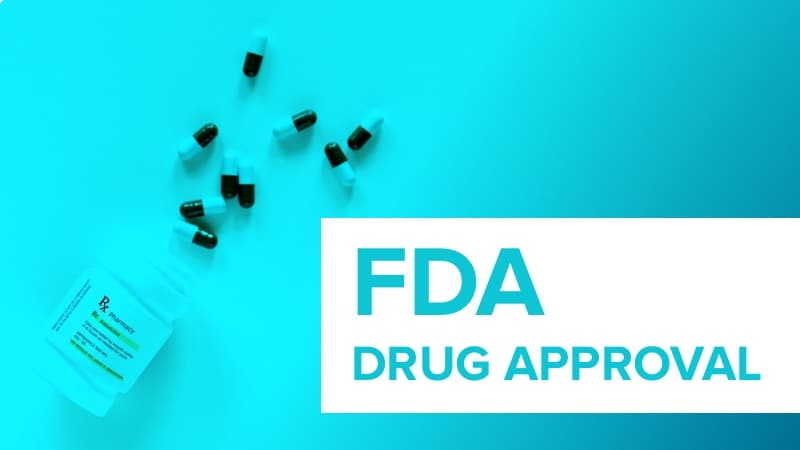 The US Food and Drug Administration (FDA) approved finerenone (Kerendia), the first agent from a new class of nonsteroidal mineralocorticoid receptor antagonists (MRAs), on July 9 for treating patients with chronic kidney disease (CKD) associated with type 2 diabetes.
Janani Rangaswami, MD, a nephrologist not involved with finerenone's development, hailed the action as a "welcome addition to therapies in the cardiorenal space."
She also highlighted that until more evidence accumulates, finerenone will take a back seat to two more established renal-protective drug classes for patients with type 2 diabetes, the renin-angiotensin system inhibitors (RASIs), and the sodium-glucose cotransporter 2 (SGLT2) inhibitors.
RASIs, which include angiotensin-converting enzyme inhibitors and angiotensin receptor blockers, remain first-line treatments for slowing the progression of CKD in patients with type 2 diabetes. The efficacy and safety of these agents are well-established. The trial that led to the FDA's decision to approve finerenone, FIDELIO-DKD, compared it against placebo in more than 5700 patients with type 2 diabetes who were all already taking a maximum-tolerated dose of an RASI.
Scant Data on Combining Finerenone With an SGLT2 Inhibitor
Two agents in the SGLT2 inhibitor class, approved initially for type 2 diabetes, received additional FDA approvals for slowing kidney disease: canagliflozin (Invokana), which was approved in September 2019 on the basis of the CREDENCE trial, and dapagliflozin (Forxiga/Farxiga), which was approved in April 2021 on the basis of DAPA-CKD. Nephrologists now speak of this drug class as "practice changing."
When FIDELIO-DKD enrolled patients from September 2015 to June 2018, it was still early days for use of SGLT2 inhibitors for patients with type 2 diabetes; hence, fewer than 5% of enrolled patients received an SGLT2 inhibitor, making it impossible to say how well finerenone works when taken along with one of these drugs.
"The big question that persists is the incremental benefit [from finerenone] on top of an SGLT2 inhibitor," commented Rangaswami, director of the cardiorenal program at George Washington University School of Medicine, in Washington, DC, and chair-elect of the Council on the Kidney in Cardiovascular Disease of the American Heart Association.
"It is hard to extrapolate incremental benefit from existing finerenone trial data given the low background use of SGLT2 inhibitors [in FIDELIO-DKD]," she said in an interview.
George Bakris, MD, lead investigator for FIDELIO-DKD, agrees.
SGLT2 Inhibitors Are a "Must" for CKD
An SGLT2 inhibitor "must be used, period," for patients with type 2 diabetes and CKD. "The evidence is very strong," said Bakris, speaking in June 2021 during a session of the virtual annual Congress of the European Renal Association and European Dialysis and Transplant Association.
Because of inadequate evidence on how finerenone works when administered in addition to an SGLT2 inhibitor, for the time being, the combination must be considered investigational, he added.
Study results "need to show that combination therapy [with an SGLT2 inhibitor and finerenone] is better" than an SGLT2 inhibitor alone, said Bakris, professor of medicine and director of the Comprehensive Hypertension Center of the University of Chicago, Chicago, Illinois.
During his June talk, Bakris predicted that by 2023, enough data will exist from patients treated with both an SGLT2 inhibitor and finerenone to allow an evidence-based approach to combination treatment.
Finerenone's approval makes it an immediate choice for patients with type 2 diabetes and CKD secondary to polycystic kidney disease, a group who are not candidates for an SGLT2 inhibitor, said Rangaswami.
But "if a patient is eligible for an SGLT2 inhibitor, I would not stop that in favor of starting finerenone" on the basis of current knowledge, she noted.
"Not Your Mother's Spironolactone"
Although finerenone is classified an MRA, the class that also includes the steroidal agents spironolactone and eplerenone, the nonsteroidal structure of finerenone means "it has nothing to do with spironolactone. It's a different molecule with different chemistry," Bakris said in his June talk.
Although the risk for hyperkalemia has been a limiting factor and a deterrent to routine use of steroidal MRAs for preventing progression of CKD, hyperkalemia is much less of a problem with finerenone.
Main results from FIDELIO-DKD, published in late 2020, showed that the percentage of patients receiving finerenone who permanently stopped taking the drug because of hyperkalemia was 2.3%, higher than the 0.9% rate among patients in the trial who received placebo but about a third of the rate of patients treated with spironolactone in a historical cohort.
"You need to pay attention" to the potential development of hyperkalemia in patients taking finerenone, "but it is not a major issue," Bakris said. "Finerenone is not your mother's spironolactone," he declared.
FIDELIO-DKD's primary outcome, a combination of several adverse renal events, showed that treatment with finerenone cut this endpoint by a significant 18% compared with placebo. The study's main secondary endpoint showed that finerenone cut the incidence of combined cardiovascular disease events by a significant 14% compared with placebo. Adverse events were similar in the finerenone and placebo arms.
Finerenone Also Shows Promise for Reducing CVD Events
Bayer, the company that developed and will market finerenone, announced in May 2021 topline results from a companion trial, FIGARO-DKD. That trial also enrolled patients with type 2 diabetes and CKD, but a primary endpoint of that trial combined the rates of cardiovascular death and nonfatal cardiovascular disease events. The results from this trial showed a significant difference in favor of finerenone compared with placebo.
"Given the common pathways that progression of CKD and cardiovascular disease share with respect to [moderating] inflammation and [slowing development of] fibrosis, it is not surprising that a signal for benefit was seen at the different ends of the cardiorenal spectrum," Rangaswami said.
FIDELIO-DKD and FIGARO-DKD were sponsored by Bayer, the company that markets finerenone (Kerendia). Bakris has been a consultant to and has received research funding from Bayer and from numerous other companies. Rangaswami has disclosed no relevant financial relationships.
Mitchel L. Zoler is a reporter with Medscape and MDedge based in the Philadelphia region. @mitchelzoler.
For more diabetes and endocrinology news, follow us on Twitter and Facebook.
You can also follow Medscape on Instagram, YouTube and Linkedin.

Most Related Links :
Business News Governmental News Finance News

Need Your Help Today. Your $1 can change life.
[charitable_donation_form campaign_id=57167]