Tech
Just 9 Things To Try In May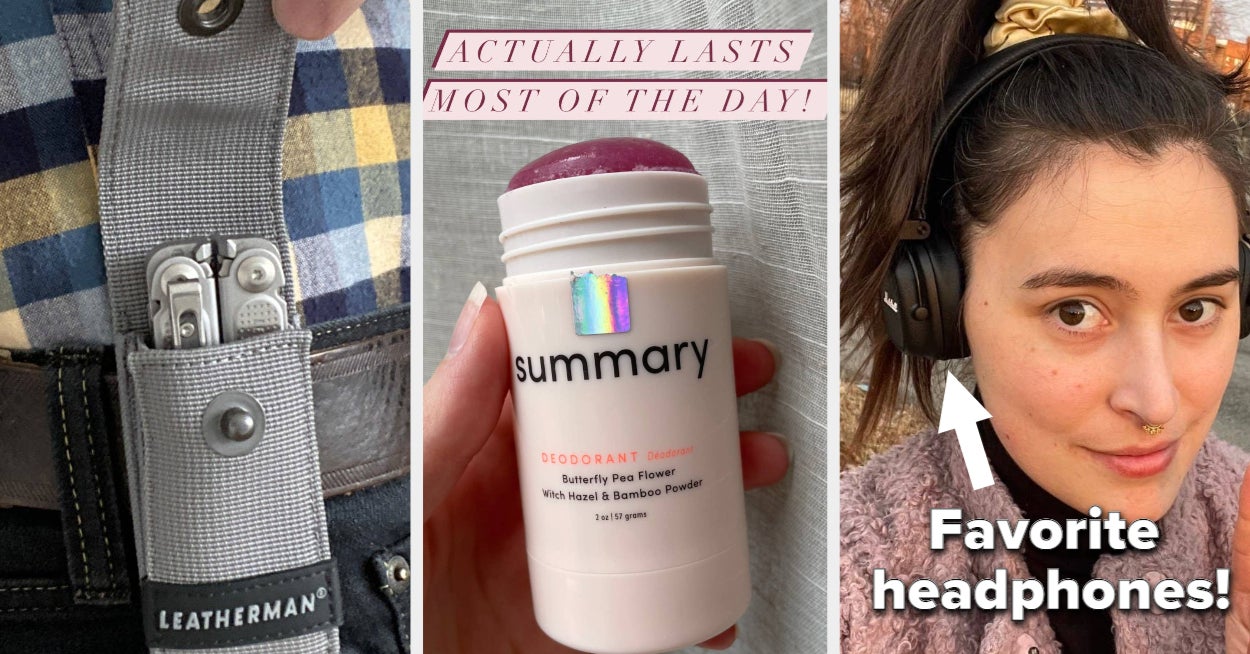 All of the produce in Misfits Market boxes is organic and GMO-free. For more info, head to their sourcing page!
"If I could get away with it, I'd live off of gas station snacks. Digiornio's pizzas, Slim Jims, ice-cold Mountain Dews, and other things that are surely taking weeks off my life with each bite or sip are my siren call. So I try to balance that out by filling up on veggies when I'm cooking for myself at home. But I hate, no DETEST, grocery shopping. Also, apparently, living in the Gossip Girl neighborhood will really drive up the price of groceries. So when my Aunt Lynn mentioned she subscribes to the Misfits Market box, I had her text me a promo code. I've received three boxes so far and don't plan on quitting anytime soon.
This beaut delivers organic produce straight to your door that might be a little ugly and not up to grocery stores' visual standards. Some stuff like spaghetti squash or Roma tomatoes may have a few spots on them (hence the savings with imperfect looking stuff) but they always taste as good as the flawless stuff you'd find in a store. I get the smaller Mischief box that's meant for one to two people and, tbh, live off of the produce for like a WEEK. Probably a few days more! But it also forces me to be creative to use up these delicious beauts. Like this tasty oven roasted ratatouille recipe I whipped up to use up my zucchini, tomatoes, and yellow squash before I was away for a long weekend. I like that it forces me to be a little creative (something my aunt also said!) though a lot of times I end up chopping up and roasting veggies with garlic, salt, pepper, and olive oil. (Roasted veggies are my fave.)
Now if you have a *very* specific grocery list with must-have produce on it, you likely won't be able to snag everything on your list in an order. Misfits Market gives you a certain number of items to choose within a group, so you're able to shop in season. But so far I've been able to get some form of lettuce or salad base each time and tomatoes. My most recent order included all organic stuff — 1 zucchini, 2 Valencia oranges, 2 yellow onions, 1 bunch of curly kale, 1 organic cucumber, 1 Granny Smith apple, 1 (ENORMOUS) head of Romaine lettuce, 1 mixed head of lettuce, 3 Roma tomatoes, 1 bunch of red radishes, 1 spaghetti squash, and 2 Minneola tangelos. So. Quite a bit! And I added on a container of organic blueberries to top my oatmeal breakfasts. Without any add-ons this box costs me $22 plus ~$5 in shipping. It delivers on a bi-weekly basis. But you can change your delivery schedule, skip a delivery, or even donate the delivery you'd otherwise completely skip! Donating charges you your regular subscription fee (minus shipping) and the company donates that food to a food bank.
I ADORE this service. It makes grocery shopping less overwhelming, gives me a bit of a boost by making me think that I'm helping rescue food that'd otherwise go to waste, and, well, helps me eat the amount of veggies I know I should be consuming." —Elizabeth Lilly
Get the "Mischief Box" from Misfits Market starting at $22/box, delivered weekly or every other week.
Most Related Links :
Business News
Governmental News
Finance News
Need Your Help Today. Your $1 can change life.
[charitable_donation_form campaign_id=57167]