Politics
As pressure builds for teenage Covid jabs, Boris Johnson says boosters for elderly are 'priority'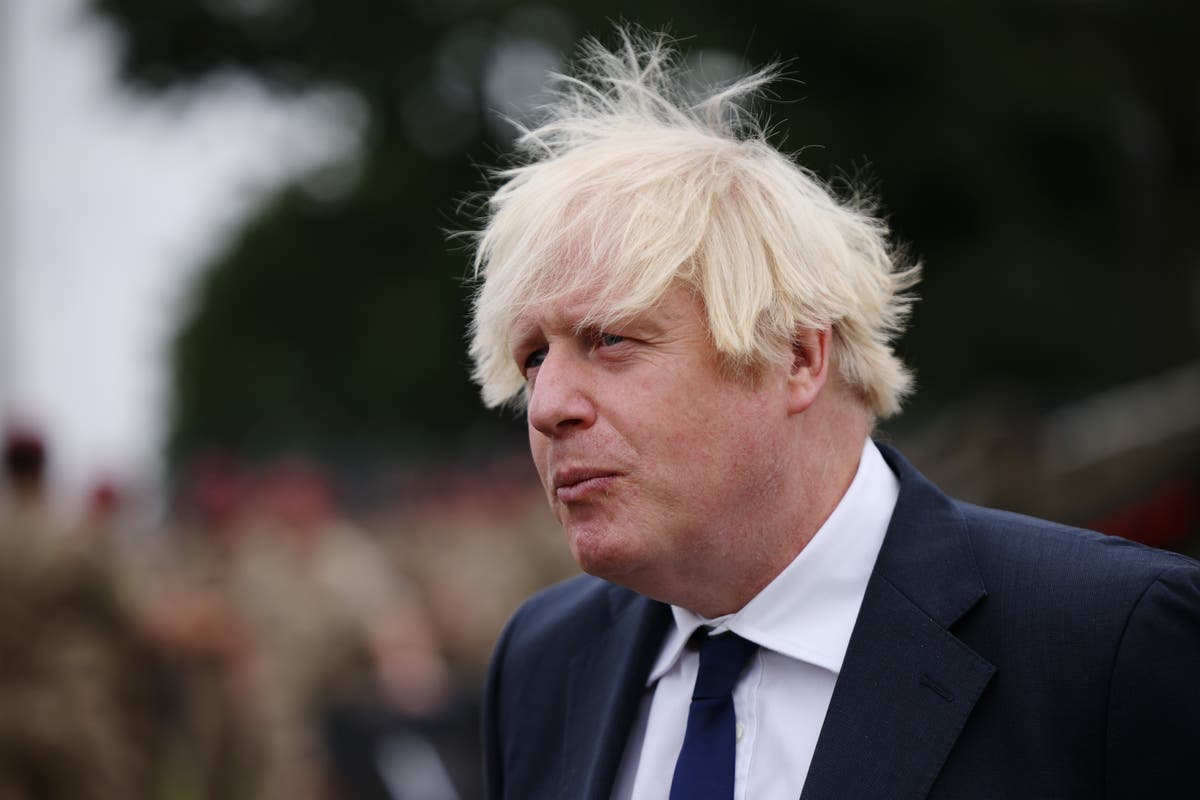 Boris Johnson has poured cold water on the chances of early Covidvaccinations for England's teenagers, insisting that his priority going into the winter is to start a programme of booster jabs for the elderly this month.
Cabinet ministers Sajid Javid and Gavin Williamson have been piling pressure on the government's vaccination advisers to give the green light to jabs for 12-15 year-olds, with the education secretary declaring the NHS and schools were "ready and eager" to start the programme.
But senior government sources rejected suggestions of frustration at the slow pace of decision-making by the Joint Committee on Vaccination and Immunisation (JCVI), despite concern over a spike in Covid-19 driven by this week's return to school by children in England.
Epidemiologist Neil Ferguson warned of a "significant" surge in case as pupils went back into classrooms without the "bubbles" and mandatory face-masks which were in place during the spring term.
Meanwhile, Liberal Democrats demanded the immediate installation of air purifiers in every classroom, after warnings that children may have to be taught outside this winter to get the ventilation needed to stem the spread of the disease.
Lib Dem education spokesperson Daisy Cooper told The Independent that the government had so far funded ventilators in only 20 schools in a pilot scheme in Bradford, when a purifier for every classroom would cost only £140m.
"This Government is happy to dish out £1.6 billion in dodgy PPE contracts for their cronies, but it's refusing to stump up the cash for ventilators to keep our children safe and our schools open, said Ms Cooper.
"Children will not learn if they're hungry or cold, but after the  free school meals scandal and slashing catch-up funding, Gavin Williamson is – unbelievably – proposing that young children sit outside in the freezing cold to learn maths. Parents are rightly anxious about their children losing valuable time in the classroom, and they will simply not understand why, once again, the government is so slow to act. "
Official guidance released ahead of the start of term said schools should consider outdoor classes if five pupils or staff – or 10 per cent of the total – test positive in a 10-day period.
The NASUWT teaching union warned against official "complacency" in the face of a possible rise in cases in schools.

UK news in pictures
Show all 50
General secretary Patrick Roach said: ."We only need to look across the border to Scotland to see that there has been a steep increase in Covid cases among school-age pupils within just a couple of weeks.
"In the event of rising case numbers, ministers will need to consider the reintroduction of the requirement for pupils to self-isolate when they have been in close contact with someone who has tested positive. This should be supported by an extended programme of on-site testing in schools, rather than relying on a less effective system of home testing.
Mr Williamson said he would "move heaven and earth" to avoid shutting schools again, and did not rule out using outdoor lessons to ensure this.
He said that both the health service and schools are  ready to deliver a programme of jabs for teenagers "at pace" as soon as the Joint Committee on Vaccinations and Immunisations gives its approval for under-16s to receive the inoculation.
A source close to the JCVI has indicated that the advisory panel was resisting intense pressure to give the go-ahead to teenage jabs because of concern about disrupting possible booster programmes for older people.
Concern that immunity from early jabs last winter may now be waning was fuelled by a report from the London Medical Laboratory warning that antibody levels among over-70s is "tumbling".
Professor Tim Spector, lead scientist on the Zoe study and professor of genetic epidemiology at Kings College London, said that around 30 per cent of new Covid cases now involve fully-vaccinated people, adding: "We've seen evidence that the protection provided by vaccines is wearing off."
JCVI deputy chair Prof Anthony Harnden said it was "highly likely" that a booster programme for older people would be decided "over the next few weeks".
And Mr Johnson indicated that booster jabs will come first, responding to a question on when younger teenagers would start receiving the vaccine by saying: "The priorities now are the older generation going into autumn and winter. We've always said that there will be a booster programme in September – this month – and we're going ahead with that."
Mr Williamson insisted there was no "either/or" decision between vaccinating teens and providing booster jabs, as capacity was available to do both. He said he was waiting "with bated breath" for the JCVI to give approval for 12-15 year-olds.
School leaders had experience in organising vaccinations and had "systems of consent" in place to get approval from parents, he said, adding: "We're ready – if we're get the get-go from the JCVI, we're ready."
Covid cases among under-18s in Scotland have skyrocketed since schools returned three weeks ago, reaching double their level at the height of the last peak.
And Prof Ferguson said there were concerns over the end of the summer holidays having a similar impact in England, especially with the more transmissible and now-dominant Delta variant.
If an unvaccinated population of 5 or 10 per cent all got Covid in a short period of time there would be "a large number of deaths" and the health service would be at risk of being "significantly overwhelmed", said the epidemiologist, whose forecasts informed the government decision to impose the first lockdown in 2020.
With widespread vaccination it was possible to keep hospitalisations and deaths to a level which the government regards as "acceptable" even with high case numbers, he said. But he added: "That only holds for so long."
Some 38,154 new cases and 178 deaths were recorded across the UK on Thursday, as the recent rise in cases linked to the 19 July reopening of society continued to show signs of levelling off.
Responding to Lib Dem calls for air purifiers, a Department for Education spokesperson said: "Ventilation is just one measure we are advising schools to take, alongside on-site testing and increased hygiene, to strike the balance between keeping staff, students and families safe and minimising disruption to education.
"Schools have clear guidance on how to maintain good ventilation and keep classes warm enough, and the 300,000 carbon dioxide monitors we are providing – backed by £25 million – will begin rolling out from next week, giving schools another tool in their arsenal to keep the virus out of classrooms.
"There will be no lessons taking place outside in the rain, but clear and proportionate contingency measures are in place if schools do see an increase in cases."
Most Related Links :
Business News
Governmental News
Finance News
Need Your Help Today. Your $1 can change life.
[charitable_donation_form campaign_id=57167]