Politics
Senior Labour figures urge Keir Starmer not to 'do a Miliband' if he loses election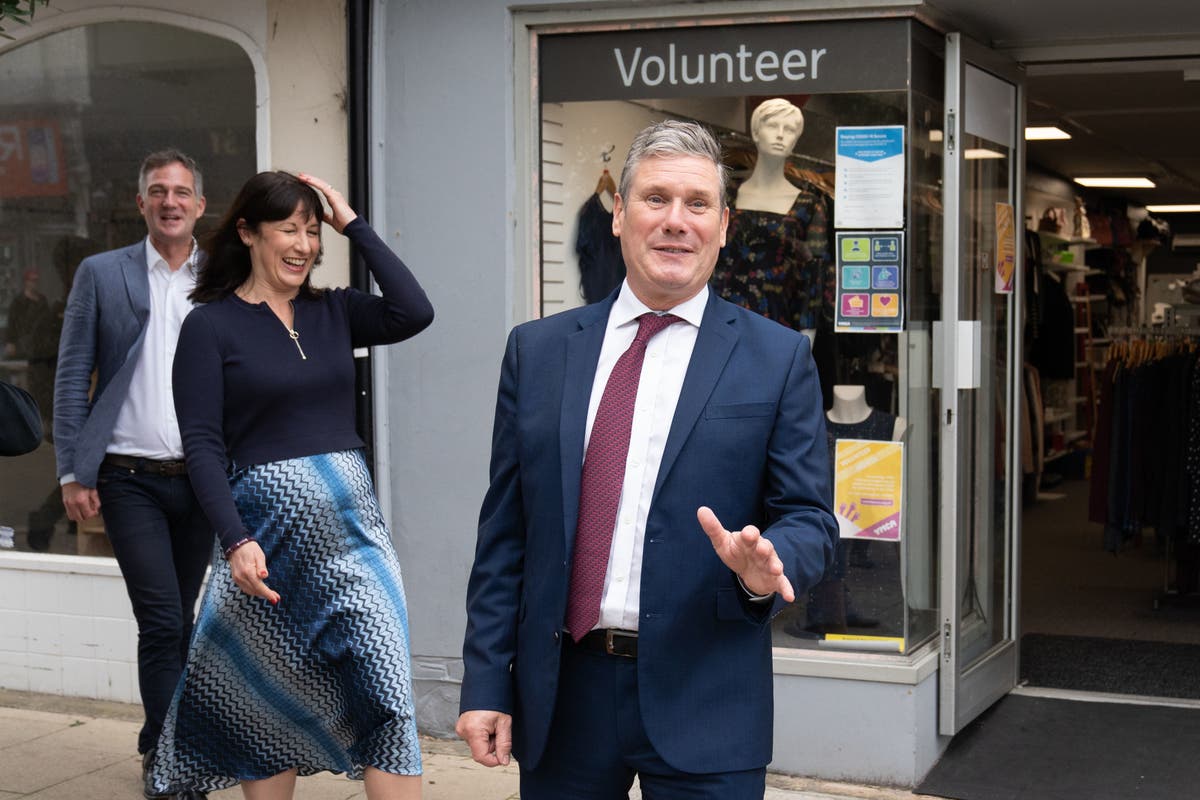 Senior figures around Keir Starmer are preparing to fight for him to stay on as Labour leader if the party loses the next general election.
With crucial organisational changes to the party's rulebook secured at this week's conference in Brighton, they believe Labour is ready to step up preparations for a poll which some think could come as early as next year and most expect in 2023.
But shadow cabinet ministers who spoke to The Independent on condition of anonymity were frank about the possibility that Starmer may need two elections to get Labour into power and are pushing for him not to "do an Ed Miliband" and stand down if he fails to secure victory at the first attempt, as his predecessor-but-one did.
They said there were few illusions among Labour's high command about the scale of the challenge ahead in not only persuading the electorate that the party is a government-in-waiting but also that it is the government they want.
"We are hopeful, but if I was a gambling person I wouldn't put too much money on victory next time," said one. "We don't want an immediate leadership contest if we lose. It's been disastrous in the past."
With Boris Johnson's Tories enjoying an 80-seat majority in the Commons, Labour is preparing an aggressive campaign to seize back "Red Wall" seats in the Midlands and the north that they lost in 2019, and make inroads into Scottish National Party dominance north of the border.
A long-list of around 125 Labour marginals and target seats, where the bulk of campaigning effort would be focused, could be whittled down by early next year to a shortlist about half that length of Tory and SNP-held constituencies which must be won to block Mr Johnson from a second overall majority.

UK news in pictures
Show all 50
One shadow cabinet minister said that winning a large chunk of the "red wall" back at the first time of asking is vital, amid concerns that traditional Labour voters who switched in 2019 might get into the habit of voting Tory if the seat stays Conservative for longer.
"The worry is that if we don't win the red wall seats back next time, then we never get them back," said the MP.
And there is a recognition that more than a dozen gains are needed in Scotland to give Labour hope of success nationally.
Mr Starmer is expected to step up his campaigning presence in Scotland, after Scottish Labour leader Anas Sarwar made clear that recent years' practice of treating the country separately was not bearing fruit.
The possibility of Mr Starmer being in a position to deliver change in Scotland at the head of a national government is seen as a key factor in winning over voters north of the border to break Nicola Sturgeon's stronghold.
With Covid restrictions moving into the past, it is expected that Mr Starmer will attempt to win a higher profile as a potential leader for the whole nation, and will stress Labour's credentials as a patriotic party – though there are concerns that he cannot be seen to be too obviously "wrapping himself in the Union flag".
He is not expected to take Mr Johnson on in a battle of personalities, instead majoring on his reputation for honesty and competence.
Senior Labour figures believe that Mr Johnson has misjudged the public mood on patriotism in rows over statues and the England football team "taking a knee". They believe that Labour can tap into a majority which combines love for the country with a willingness to embrace diversity and welcome refugees fleeing persecution abroad.
Mr Starmer, who, as a lawyer, was used to being ticked off in court if a judge felt he was repeating himself, was now mastering the political skill of shamelessly repeating his message until it gets through to voters, said one shadow minister.
Changes to the party rulebook completed this week are seen as key to making Labour ready for a long election battle.
Although Mr Starmer lost his attempt to ditch one-member-one-vote elections for future party leaders, it is felt that the 20 per cent threshold for MP nominations agreed at Brighton is enough to reassure voters that Labour will not fall once more into the hands of the far-left.
The most important change being celebrated by his inner circle is the 50 per cent minimum now required for local activists to trigger a reselection battle for sitting MPs, which will permit them to speak out more strongly for Mr Starmer's agenda without risking being ousted by a radical minority in their constituencies.
The change is expected to embolden MPs to support action to keep Jeremy Corbyn out of the Parliamentary Labour Party, which they might have shied away from if they felt vulnerable to removal by left-wing local parties.
Most Related Links :
Business News
Governmental News
Finance News
Need Your Help Today. Your $1 can change life.
[charitable_donation_form campaign_id=57167]